Bringing together business and county government
Business is affected daily by local government policies. Members are part of an exclusive network of 36 counties and 120 commissioners and judges across Oregon working to foster relationships with local government to increase understanding of the unique challenges and opportunities we face in supporting Oregon's diverse economy.
Business Partner Membership Levels and Benefits
Become a member and stay up-to-date, gain access, share information, and enjoy invitations and discounts to AOC meetings and events.
---
Listed below are current AOC Business Partners. Counties are encouraged to consider these partners when seeking products and services.

Blue Line Transportation
Blue Line Transportation Co. Inc. has been providing transportation, application, and manufacturing of materials for the road construction industry for over 40 years. They specialize in asphalt emulsions, dust control and de-icer products. Through years of experience and attention to detail Blue Line Transportation has the knowledge to provide the right products – with the proper equipment for the appropriate application – at a competitive price meeting customer's expectations. Satisfied customers count on them season after season for their road project needs. They also have an R-Stamp Certified maintenance and fabrication facility for specialized repairs.
---
CityCounty Insurance Services
Citycounty Insurance Services (CIS), was formed by the League of Oregon Cities and the Association of Oregon Counties to meet
the risk management and employee benefit needs of cities, counties and other eligible local governments. CIS provides property/liability and workers' compensation programs (CIS Trust) and employee benefits coverage (EBS and AOCIT Trusts). CIS also offers claims management, legal defense, risk management, loss prevention services and Healthy Benefits.
For more information, contact CIS at 503-763-3800 or www.cisoregon.org
---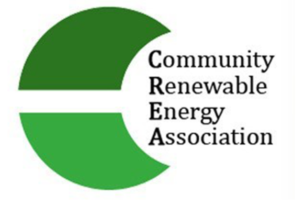 Community Renewable Energy Association
Community Renewable Energy Association (CREA) is an intergovernmental organization that supports and promotes the development of community-based renewable energy in Oregon and at the federal level.
For more information, contact CREA at www.community-renewables.org
---
DLR Group
DLR Group was founded as an architecture and engineering firm in 1966 and serves clients through integrated delivery of planning, architecture, engineering, interiors, and building optimization for new construction, renovation, and adaptive reuse.
For more information, contact Justin Stranzl at 503-274-2675 or jstranzl@dlrgroup.com 
---

Nationwide Retirement Solutions
NACo, in partnership with Nationwide Retirement Solutions
(NRS), and state associations of counties, provides county
employees with a Section 457 Deferred Compensation Program. Since its inception in 1980, NACo's Deferred Compensation Program has grown to become the largest supplemental retirement income program available to county employees. More than 360,000 county employees from more than 1,900 counties currently participate in the program, with accumulated assets of more than $8 billion.
For more information, contact Andy Segrist at 503-702-3769 or segria1@nationwide.com